BF Goodrich g-Grip All Season 2 Tyres Available in Andover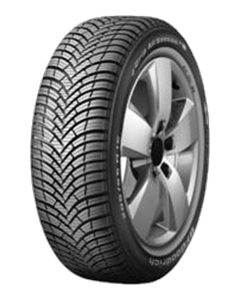 g-Grip All Season 2
ONE OF THE BEST RATING FOR WET BRAKING
With a B rating for braking on wet road, the BFGoodrich g-Grip All Season 2 tyre holds one of the top labelling levels in its market category. Its V-shaped directional tread pattern and its toboggans facilitate water evacuation which reduces aquaplaning risk.
EVEN MORE GRIP ON DRY ROADS
Braking distance on dry roads is reduced by 3,5 m compared to the first generation thanks to hinges that widdens contact area between the tyre and the road.
CERTIFIED FOR WINTER
The BFGoodrich® g-Grip All Season 2 holds 3 PMSF* and M+S** markings that guarantee good starting and braking on snowy roads.
Sorry, we currently do not have any tyres with the g-Grip All Season 2 pattern in stock.
Contact us to see if we can order these in for you.